AWS Cloud Foundations
Take your first step in becoming a DevOps Practitioner by learning the foundations of how to use AWS cloud products. This course prepares you for the AWS Cloud Practitioner Exam.
Part Time
This course introduces you to a broad set of cloud concepts and shows you how to use practical AWS platform tools. Gain an understanding of cloud architectural principles to help you make good decisions on what cloud products to use. Learn about cloud security and compliance, billing and pricing. Also learn how to use AWS Cloud Technology such as cloud computing, storage and databases. By the end of the course, you will be prepared to take the AWS Cloud Practioner Exam from the comfort of your own home.

The online experience is self-paced and you can start at any time. You will be assigned an expert code coach who will be available to answer your questions and do 1-on-1 video calls with you. The course is full of videos, demonstrations and practical labs that will ensure you have the skills to use AWS Cloud products.
Codespace gave me the tools to realize my potential and become more confident in what I have to offer. I wasn't just taught how to code, but how to believe that I CAN code, and take it from there. Codespace is a sanctuary built by people who genuinely care about our futures, and for that I am very grateful.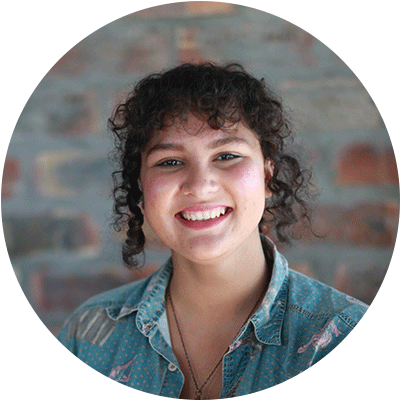 Aziza Brown
Gain a broad understanding of cloud concepts such as cloud different cloud architecture design principles. Learn about AWS Cloud economics and the value proposition of various AWS Cloud products.
R1800
monthly
Payment will be required in 2 instalments
R1250
monthly
Payment will be required in 3 instalments
Our courses prepare you to gain industry approved certification from the following recognised institutions.
Read more in the FAQ.
Frequently Asked Questions
How long is the course?
The course is 2-4 weeks long online, depending on your available time. It takes about 40 hours to complete.
What is the course fee?
The total cost for the course is R3450. You can also pay in 2 instalments of R1800 or 3 instalments of R1250.
How does the course work?
You will gain access to the AWS learning portal which has course materials and practical exercises. You will receive coaching sessions from an expert CodeSpace code coach as you work through the materials. At the end of the course you have the option to write the exam.
How does the exam work?
You will have the option to take the exam at the end of the course. This is at an additional fee of $50. The usual fee is $100 but you get a 50% discount through CodeSpace. You will book an exam slot and take the exam online from home. It is a 90 minute exam.
What requirements are needed?
A computer and access to the internet. Give yourself about 10 hours/week to stay on track to complete the course in 4 weeks.
Will I get a job after I graduate?
You will gain marketable skills with this specialisation in DevOps that will prepare you for an internship role. CodeSpace does not have a placements program, but does share relevant job openings from its industry network with graduates.
Is CodeSpace accredited?
CodeSpace is an MICT SETA accredited institution.
"Codespace gave me the tools to realize my potential and become more confident in what I have to offer. I wasn't just taught how to code, but how to believe that I CAN code, and take it from there. Codespace is a sanctuary built by people who genuinely care about our futures, and for that I am very grateful."
Aziza Brown