Backend Development
Learn to power data-driven websites and web applications by interacting with servers and databases.
Part Time
This course builds a highly in-demand specialised skill set in backend technologies. It is also an ideal complementary course for anyone who is proficient in frontend technologies and is interested in becoming a full-stack developer. The course begins with a brief introduction to frontend languages and then dives head-on into PHP, one of the most commonly used languages used to build the web. These tools are used to work with databases to build sophisticated data-driven web applications.

The online experience is self-paced and you can start at any time. You will be assigned an expert code coach who will be available to answer your questions and do 1-on-1 video calls with you. The course is full of videos, code demonstrations and practical challenges that will ensure you have the skills to build web products.
Codespace gave me the tools to realize my potential and become more confident in what I have to offer. I wasn't just taught how to code, but how to believe that I CAN code, and take it from there. Codespace is a sanctuary built by people who genuinely care about our futures, and for that I am very grateful.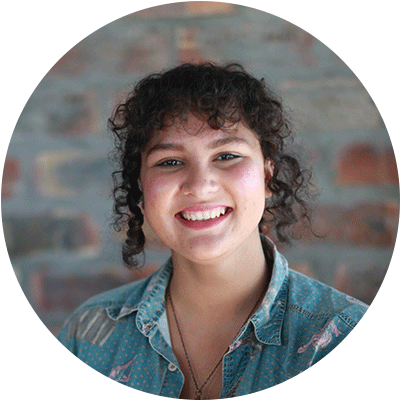 Aziza Brown
Learn the essential languages needed to create basic websites. Understand how to go online by demystifying the interaction between a developer, their coded files, servers, browsers and end-users. Give your site structure and meaning using HTML. Use CSS to display your site as a well-designed final product making use of images, fonts, colours and layout design. 
R17950
Once-off
Pay upfront and get started anytime with a personal code coach to help you along the way!
R9500
monthly
Payment will be required in 2 installments. You'll be able to start anytime and get a personal code coach.
R3990
monthly
Payment will be required in 5 instalments. You'll be able to start anytime and get a personal code coach.
Our courses prepare you to gain industry approved certification from the following recognised institutions.
Read more in the FAQ.
Frequently Asked Questions
How long is the course?
The course is 2-4 months long online, depending on your available time. It takes about 200 hours to complete.
What is the course fee?
The total cost for the course is R16950. You can also pay in 2 instalments of R8900 or 5 instalments of R3990.
What will I receive at the end of the course?
Upon successfully completing the full course and meeting the passing criteria you will receive a certificate. The assessment is based on projects that need to be completed.
What requirements are needed?
A computer and access to the internet. Give yourself about 10 hours/week to stay on track to complete the course in 5 months.
Will I get a job after I graduate?
You will gain marketable skills with this specialisation in Backend Development that will prepare you for an internship or junior role. CodeSpace does not have a placements program, but does share relevant job openings from its industry network with graduates.
Is CodeSpace accredited?
CodeSpace is an MICT SETA accredited institution.
"Codespace gave me the tools to realize my potential and become more confident in what I have to offer. I wasn't just taught how to code, but how to believe that I CAN code, and take it from there. Codespace is a sanctuary built by people who genuinely care about our futures, and for that I am very grateful."
Aziza Brown