Web Academy
If you're fascinated by the world of tech and want to gain the skills to match, then this course is for you. Dive into the world of web development by learning about front-end languages, programming fundamentals and by building your own project alongside like-minded peers.
Full Time
This course is designed to catalyze your learning of development and particularly web development. The course runs for 4 weeks and is lead by industry professionals that will facilitate your learning alongside our coaches. Classes are packed with information and the course projects will ensure that the steep learning curve has a practical application.
COURSE DETAILS
Monday, Tuesday and Thursday 10am - 4pm
6 Beach Rd, 403 Old Castle Brewery,
Woodstock, Cape Town, 7520
COURSE DETAILS
Monday, Tuesday and Thursday 10am - 4pm
6 Beach Rd, 403 Old Castle Brewery,
Woodstock, Cape Town, 7520
Codespace gave me the tools to realize my potential and become more confident in what I have to offer. I wasn't just taught how to code, but how to believe that I CAN code, and take it from there. Codespace is a sanctuary built by people who genuinely care about our futures, and for that I am very grateful.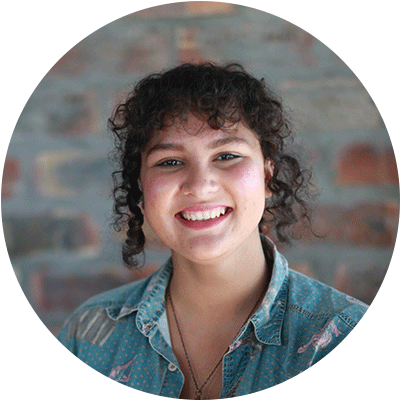 Aziza Brown
Our courses prepare you to gain industry approved certification from the following recognised institutions.
Read more in the FAQ.
A DAY IN THE LIFE
Open up your daily readings: they'll help you to start thinking and talking like an industry leader. Get to campus early to discuss them over a cup of coffee with your classmates.
Head into coding lectures and open your laptop. An industry professional will take you through the day's new coding concepts. You'll code along and get to work through practical exercises to make sure that you are grasping the concepts. This is your opportunity to ask questions.
Put your coding skills to the test with coding projects. By the end of the course, you should have a project to show off to your mom and or future employers! On project days you can choose to work from our co-working space or wherever you feel most productive (working remotely is one of the perks of your future career in tech). You'll have access to a coach who can guide you along when you work through tricky bugs in your code.
Gather around the lunch table for a meal with your classmates and others working from the coworking space.
On some afternoons guest lecturers will share cutting-edge industry trends with you; on others you'll learn how to use Design Thinking to create innovative solutions. These are the critical 21st century skills that will future proof your career!
Be inspired by Cape Town's start-up scene and build your network by attending networking events. We connect our students to tech-based networking events that let you in on the latest ideas and expand your network.
Frequently Asked Questions
How long is the course?
The course is 4 weeks long on-campus and requires 1 week of pre-work which is done off-campus.
What is the course fee?
The total cost for the course is R8800.
What will I receive at the end of the course?
Upon successfully completing the full-course and meeting the passing criteria you will receive a certificate.
What requirements are needed?
You should be able to attend all of the sessions for the duration of the course. You may use your own laptop but we do have laptops available.
Will I get a job after I graduate?
The web academy course does not include a job placement or internship however you will be well equipped to further your career in development and in the tech space.
Is CodeSpace accredited?
CodeSpace is an accredited institution and is registered with the MICT SETA.
"Codespace gave me the tools to realize my potential and become more confident in what I have to offer. I wasn't just taught how to code, but how to believe that I CAN code, and take it from there. Codespace is a sanctuary built by people who genuinely care about our futures, and for that I am very grateful."
Aziza Brown