5 Tech-enabled career tips
Whatever your profession and wherever you need help, these tools will let you do your job a little better – starting right now.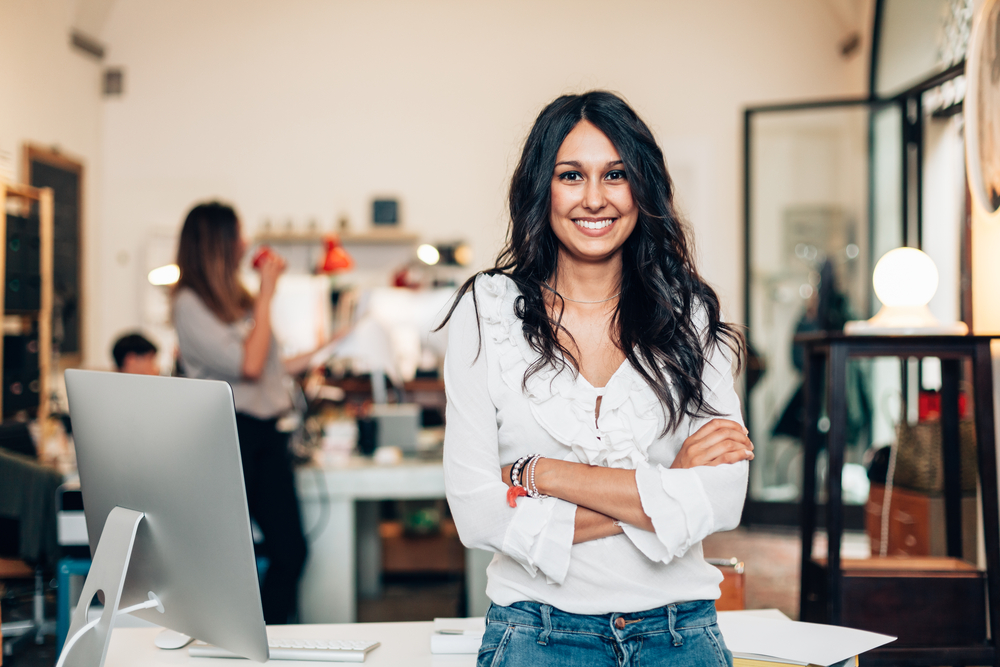 ONE | Get more efficient with productivity apps that work for you
From trouble hitting deadlines to losing motivation after lunchtime, everyone has their own little struggles with keeping up momentum. Many people try a productivity app once and decide that the tool is not for them, but don't give up on the idea of staying organised digitally: that would be like giving up on wearing jeans after trying on one pair that doesn't fit properly (common, but not advisable).
Try FocusList to improve your concentration on one task at a time, Todoist to zoom in or out on different timeframes and tasks, Timestats to show you just where you're spending your time online, SiteBlock to keep you away from sites that you know are everyday distractions, Evernote for keeping those brilliant middle-of-the-night ideas and turning them into plans in the light of day, and GSuite for, well, just about everything.
TWO | Automate the boring stuff
There are plenty of readymade tools to improve your in-office performance by taking our your me tedious tasks. You probably already know a few keyboard shortcuts, and if you're not yet familiar with all of the things that you can do with formulas in Excel, now's as good a time as any to upgrade the way you do your monthly budgeting or keep your work databases organised. Trouble with typos that just keep creeping in when you're sending important emails? Install Grammarly to detect common phrases and you'll never accidentally send your 'breast regards' again.
Once you've made use of some of these, you understand the value of automation for repetitive tasks, so why not create your own, personalised shortcuts to get things done a little quicker?
THREE | Code your CV
Whether you're actively seeking a new role or just like to keep your portfolio up-to-date, it's a good idea to create an online version of your CV: it's easier to share, looks professional, and just generally makes you seem like you've got it all together. If you haven't made on just yet, find out from the experts how to make your CV stand out before you get started.
Once the finished product is ready for the world to see, just add its URL to your bio on Twitter, Instagram, LinkedIn, or wherever you see the potential to find some fresh opportunities.
FOUR | Try a new way of networking
Hoping to find a mentor, get hired, or acquire a few more freelance clients? There's an app for that! Referred to – presumably fondly – as "Tinder for professionals", Shapr allows you to log in with your LinkedIn profile so that all of your career information is already in place, or start from scratch, then get straight to swiping right and left on profiles that line up with what you're looking for. Say goodbye to receiving unsolicited requests for uncompensated advice that'll 'just take a minute' and enter a world of future clients and colleagues who are as serious about your work as you are.
FIVE | Upskill yourself, online
All of the clichés you've heard about living in an exciting age of self-empowered learning are true: if you've got access to an internet connection, you can teach yourself just about anything online. So, the most difficult – and important – part is choosing the most relevant skill that you want to learn.
Unless there's something that you've been meaning to get to for ages (personal financial planning, anyone?), take some time to write down your interests on one list and the skills required for your dream job on another, then look for the overlaps. Love learning new languages and want to work in Berlin one day? Sounds like a good time to try Duolingo. Got dreams of becoming a food blogger but can't take a picture that makes even your best eggs benedict look edible? Some online photography tutorials might be worth a try before you head out to buy new equipment or pay a fortune to hire a photographer.
Want more career inspiration? You've come to the right place!