CodeConvo November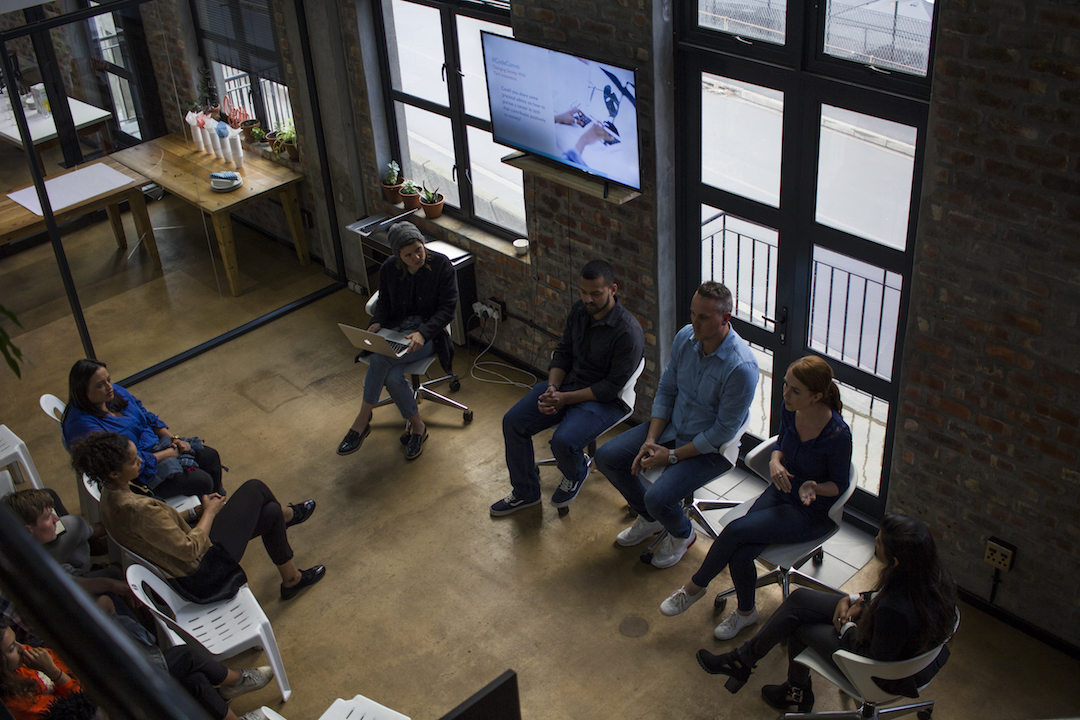 Words by James Nash | Photography by Chad Wyngaard
This November we hosted an evening CodeConvo on the topic of social impact within the tech industry. With plenty to unpack, it was an engaging night for all involved. Social issues are coming ever more to the forefront of the global forum and it's important to gauge how tech can help to redress mistakes of the past and better serve human interests in the future.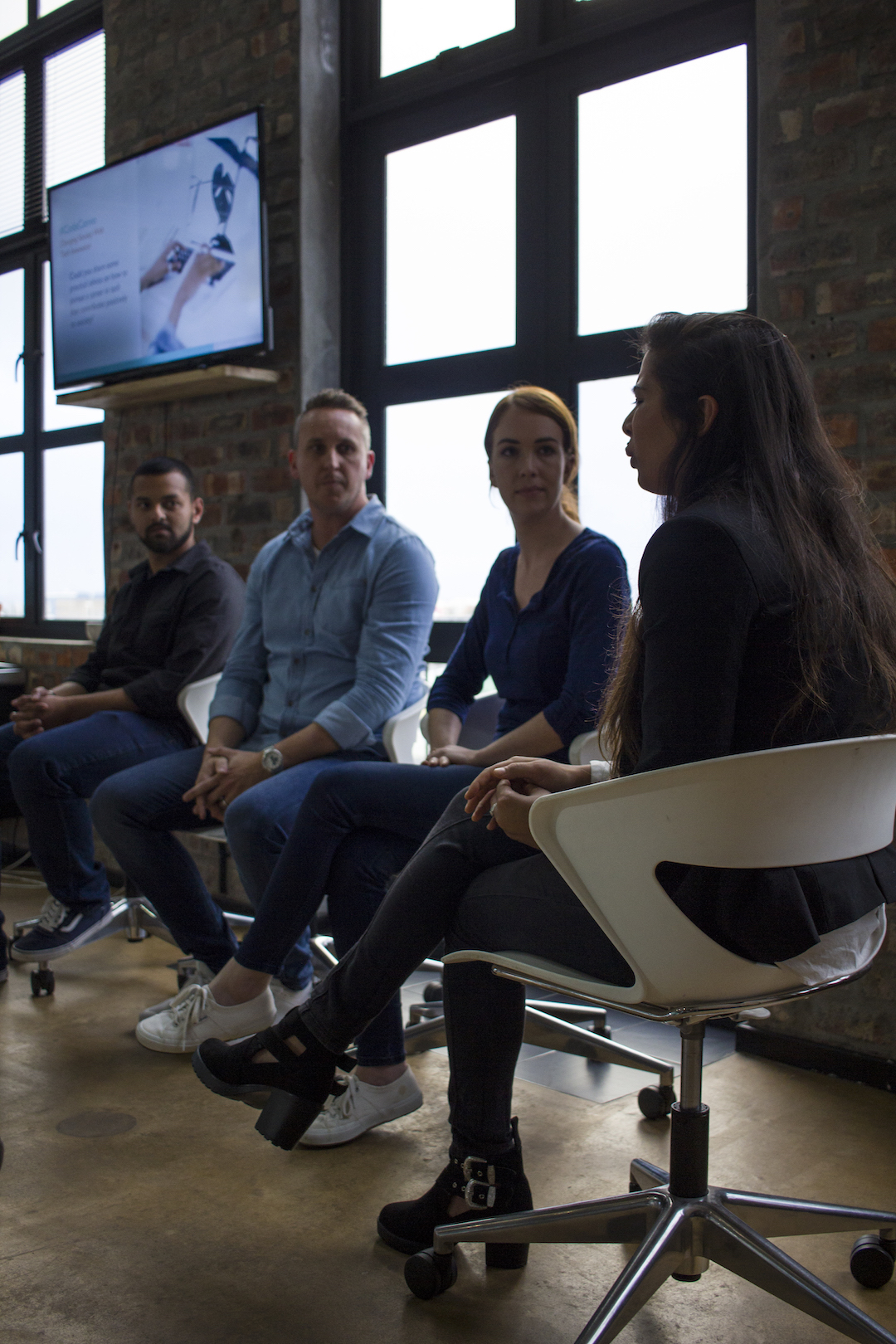 We were lucky enough to host yet another amazing panel this month. Lisa Adams of Praekelt and Code Like Her, Jade Mathieson of SeaMonster, and Grant Byron, the CTO and Managing Director of Glasshouse, are all closely involved in initiatives that use technology to actively make the world a better place.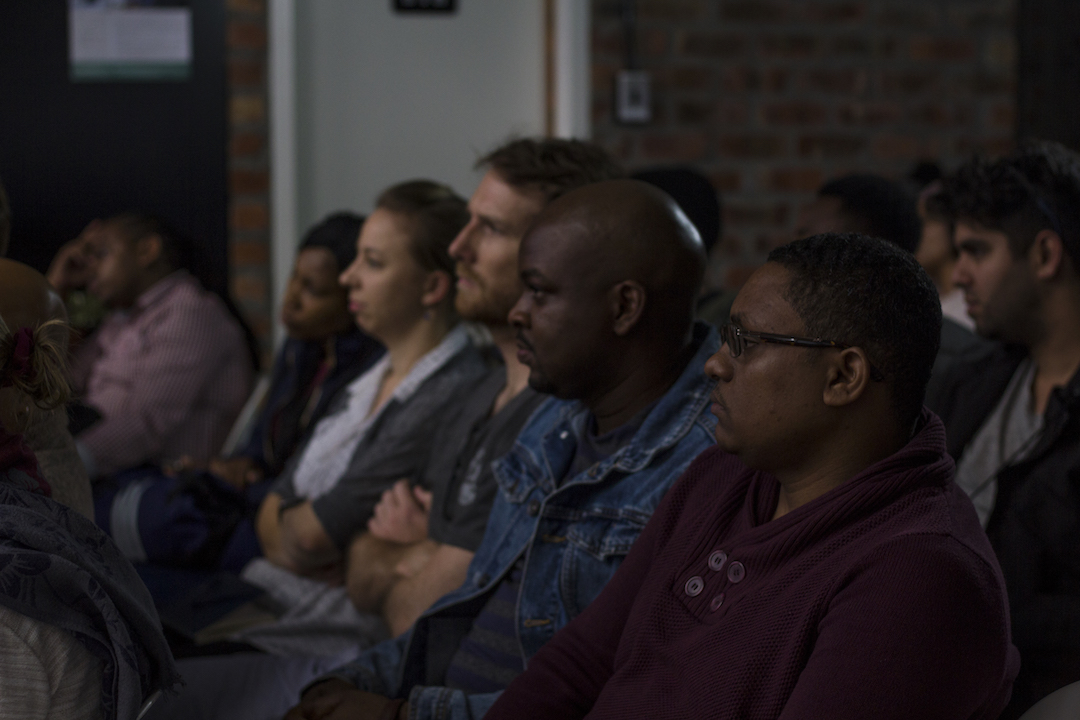 But how do they even begin to make this difference? "The key is to follow some kind of purpose," began Grant Byron, "Focus on the problem; create the solution. Technology is just the enabler." Oftentimes people in the industry lose sight of the social aspects, blinded by the objective value of a new technology. However, if your goal is to help people, you need to do more than just create tech, you need to apply it where it's needed.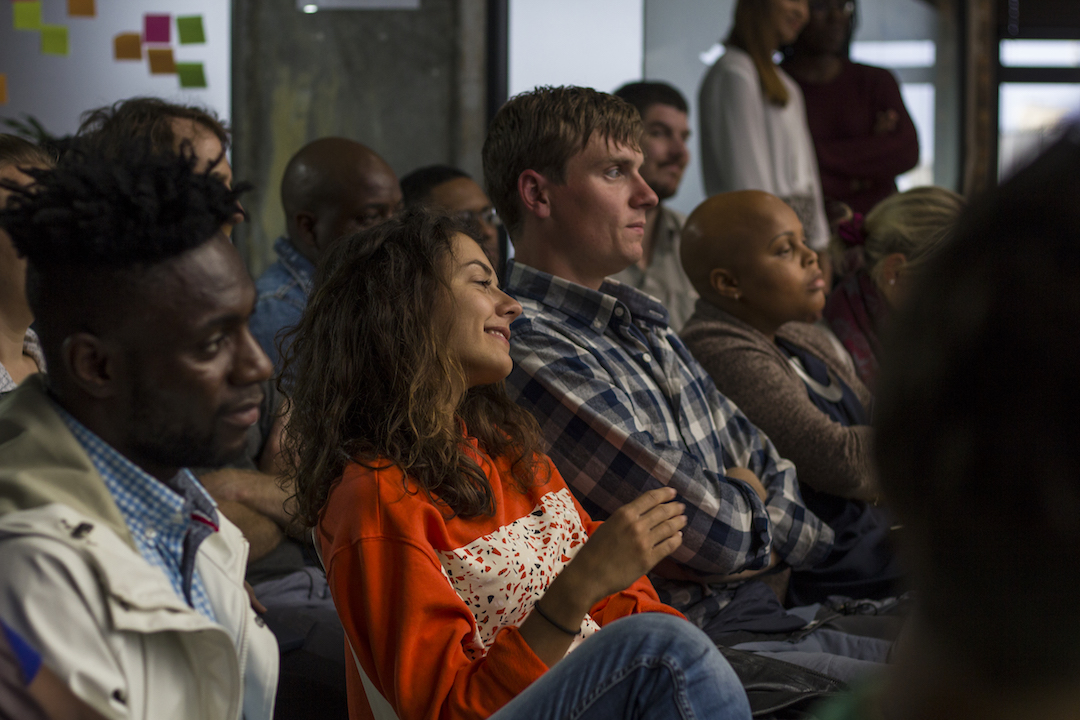 Jade Mathieson urged the audience to, "Find a company that shares your values." There are endless opportunities in the tech industry and anyone looking to make a career in it should take careful stock of their own ethics and try to find a company that reflects them. If you're struggling to find a place that shares your vision, then her suggestion is simple: "Be the leader."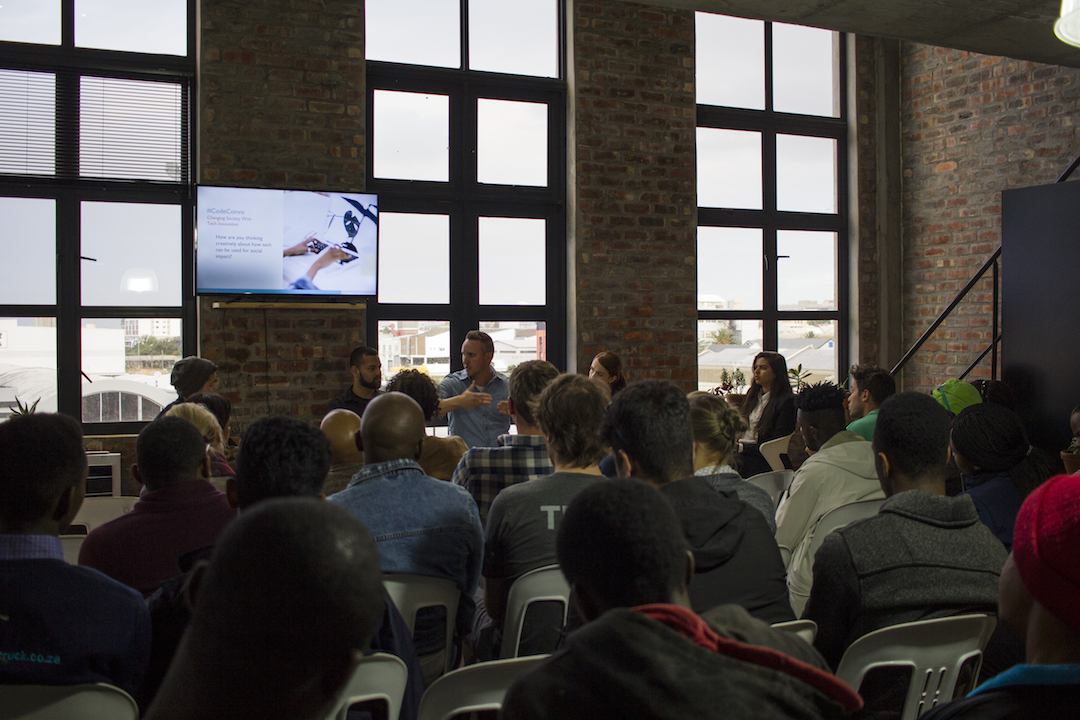 Diversity was a topic also that also generated interesting discussion, unsurprising given its often underestimated importance in the industry. To our panel, a push for greater inclusion and more diversity seems only logical. What's often overlooked are the practical aspects of having a diverse team. "Our most creative solutions come from the people who are the closest to the end user," said Lisa Adams. It makes sense, a group of developers and creators with a wide variety of life experiences will be sure to provide more innovative solutions to a larger portion of the end users.
The panel had one thing above all they agreed on: "Fail fast." On any journey to success, whether one driven by personal ambition or a calling towards making a social impact, there will be missteps and failures. Get those out of the way, learn from them, and you're sure to succeed.
Are you the founder of South Africa's next big social enterprise? Just interested in learning to use technology to make a difference? Consider one of our full-time or part-time courses that'll take you on the path towards a brighter future!