Q&A with a CTO: Brad Whittington
As the Chief Technical Officer at South Africa's best-loved online fashion store, Superbalist.com, Brad Whittington is an expert at facilitating an online experience so seamless that customers seldom even think about – leaving them to focus on the clothes. But that doesn't mean his team's work has gone unnoticed: the Superbalist website, apps and all-round experience have been recognised and awarded by the likes of the Bookmarks, the PriceCheck eCommerce Awards, and the Loeries. Brad (pictured below with his daughter) talked to us about the ins and outs of the industry, how to set yourself apart when you're starting out, and how he got to where he is in his career.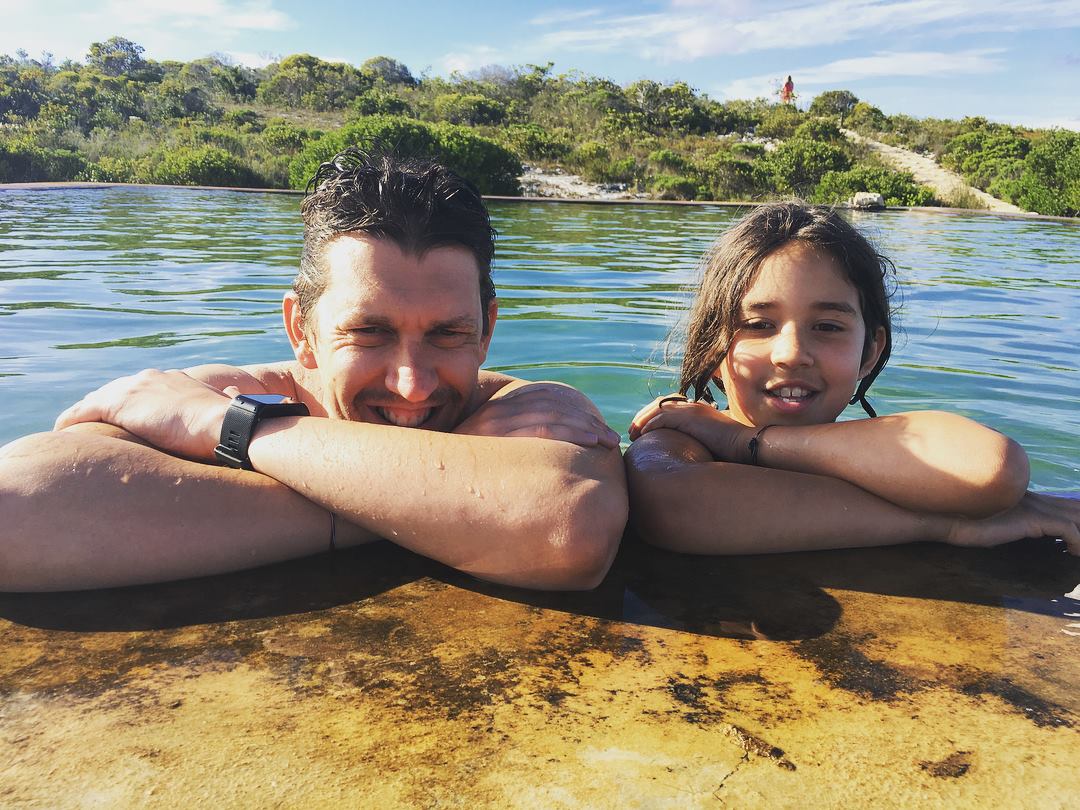 What does a typical day in your life involve?
Predominantly spending a lot of time in meetings, steering the direction of technical projects within Superbalist. And then a fair amount of time spent talking to team members over Slack, understanding where projects are, and what teams are having trouble with, so I can assist in ensuring they can get more done.
What do you enjoy most about your job?
Having an impact on building the tech behind a gigantic online retailer that facilitates audacious goals.
Could you tell us a little about the internships that you offer at Superbalist?
We are still perfecting how we approach internships, but for now, we're focused on giving people real-world experience in a real team, solving real problems, with the support of a team.
What's the particular value of starting a tech career as an intern?
Ideally, the opportunity of working in a few businesses and scenarios – so you can get a good idea of where you want to head in your career.
What value do internships hold for the organisations doing the hiring?
The benefit is always that a portion of interns are going to be stars, and it benefits the organisation to get someone young and hungry for growth.
What's the biggest challenge facing your industry right now?
It's dominated by white males, and while representation in terms of race is improving, the industry is way behind in having an equal distribution of women, especially in leadership positions.
When you're looking for someone new to join your team, what makes an application stand out?
People who haven't just done the coursework… people who've tutored, worked side jobs in the industry, and shown a deep passion for technology with their actions.
What are some of the skills that are most lacking in tech teams?
Strong sense of business operations and outcomes is usually pretty weak in technical people, who tend to focus on details less than the big picture of why. This means that people struggle to understand the movements and changes of a business.
What got you to this point in your career?
Before I formally started my formal career I was heavily involved in our university club for computers and did tutoring to improve my teaching skills and get more conviction in my own skills/understanding. When I started out my career working as a developer (doing freelance during university, etc.), I slowly grew my responsibility over a few years, trying to expose myself to places of additional responsibility by showing that I was dedicated and focused on contributing to, owning and completing projects. Eventually, I took an opportunity at a small business to manage a team and worked my way up from there to a CTO position. Along the way, I've played in various roles to get understanding and exposure to different parts of the business, including product management.
What would be your advice to anyone who wants to follow your career path?
Be focused, dedicated and reliable. Nobody likes someone demanding responsibility, rather show you can be reliable and responsible, and responsibility will find you.