Coding for Schools
CodeSpace brings coding and 21st century skills to schools. We offer full service coding programmes that can be offered alongside existing school activities during school hours or as an exciting new extramural.
HIGH SCHOOL
The CodeSpace approach.
CodeSpace's curriculum is designed to prepare learners with the skills they need to be able to bring innovative tech-based solutions to life and thrive in a career in the tech industry. We have a range of course topics to pique learners' interest in tech.
Equip learners with future proof skills.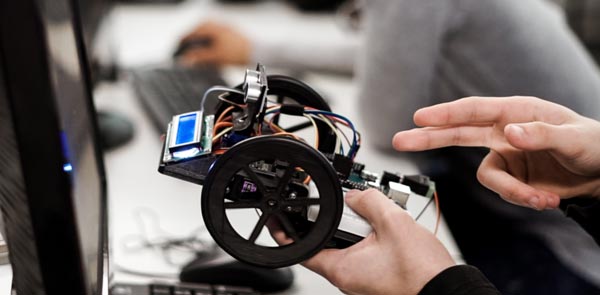 Using Arduino robotics kits, learners write code that operates a robot. The courses are project-based and slowly integrate the various different aspects of robotics including coding, electronics and mechanical engineering.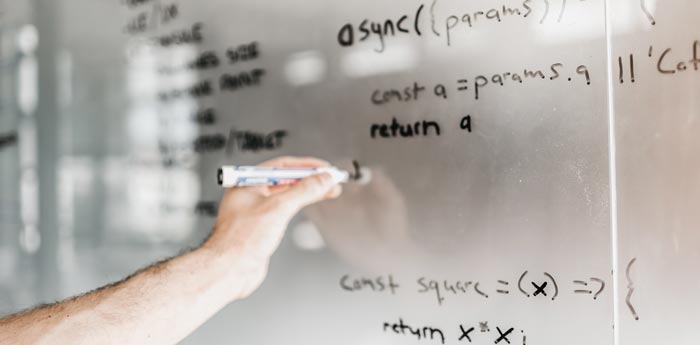 Web Development courses are an exciting way for learners to go into greater depth with coding. The courses allow learners to create websites, learn how the internet works and develop good foundational knowledge of programming concepts.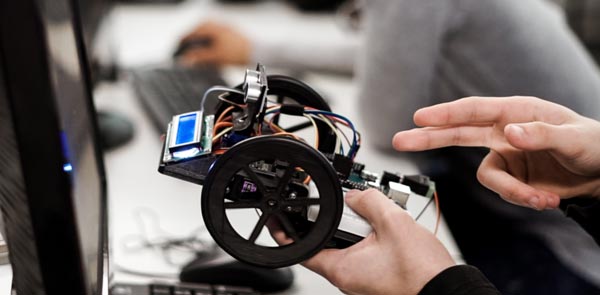 Learners are taught to use the design thinking process to tackle complex problems and understand how to design innovative solutions. Learners work in groups to solve real-life problems and are exposed to an enabling professional network of tech companies, facilitators, mentors and like-minded peers.
Exciting, CAPS-Aligned Curriculum
Cloud-Based Learner Management System
I code. What's your superpower?
The Fourth Industrial Revolution demands that we bridge the skills gap by specifically equipping individuals with 21st-century skills that can genuinely accelerate their careers and increase their earning potential. To quote one of our alumni, "The job I will be doing in 10 years probably doesn't exist yet, but I know I'm ready for the future because I'm part of building it.
Read.  Write.  Count.  Code.
Coding is a key literacy.
Our courses develop practical coding proficiency. We focus on computational thinking, which is the problem-solving approach that coders use.
Our courses are structured to first teach core programming fundamentals, and then develop proficiency within a particular coding language. We teach using coding languages that are future-oriented and carefully selected for their suitability to a teaching context.
All lessons incorporate digital literacy, as this is the foundation upon which coding skills can be built. Facilitators will intersperse digital literacy into the coding lessons as required by learners' existing competence.
In addition to this, our curriculum is designed by industry experts, ensuring that your learners get leading-edge tech education and an unfair advantage when they are injected into industry.
See our robotics in action!
Our learning environment.
At CodeSpace, we truly practice our belief that the learner is the centre of the classroom and our team is primed to respond to learners and be adaptive to their pace and learning style.
Content is delivered through the CodeSpace Learner Management System, our cloud-based learning platform that can be accessed across a spectrum of devices. The LMS facilitates a blended learning environment for students as well as efficient classroom management for administrative staff.
The full experience:
Explore more of our curriculum and course-specific details below.
Educator
The CodeSpace High School Curriculum is intentionally written to operate like other High School Subjects. Our learning pathway is modularised for flexibility but structured with short and long term outcomes that build precept upon precept. Courses are CAPS aligned and designed to compliment the Mathematics and Science Curriculum.
Major long term benefits:
Improve learners' overall academic performance. CodeSpace Graduate testimonials indicate marked improvement in all other academic subjects as a result of the problem solving and critical thinking skills taught in our coding course.
Prepare learners for real life tech environments. Our blended learning environment and our 21C curriculum will ensure that learners are not only growing in Coding Skills.
Prepare learners for an increasingly tech orientated tertiary environment. Many tertiary courses now require coding proficiency
Lead learners to Internationally Recognised Microsoft Certification by the end of all our courses
Modularised Curriculum. Designed to work with your school timetable
Formats:
In-School alongside other subjects
After School alongside other extramurals