Intro to Web
Take your first step as a web developer. Learn the basics of HTML and CSS to build your own digital resume.
Part Time
This short course gives an introductory look at the basics of web development. It is ideal for anyone interested in seeing if web development is for them and wants to understand their options in the field without breaking the bank. Intro to Web is the starting point to many of our longer specialised courses. The course is centred around a practical project of building a digital resume using HTML and CSS.

The online experience is self-paced and you can start at any time. An expert code coach will help you get set up to start coding and provide you with project feedback. The course is full of videos, code demonstrations and practical challenges with detailed instructions on how to create your first website.
Codespace gave me the tools to realize my potential and become more confident in what I have to offer. I wasn't just taught how to code, but how to believe that I CAN code, and take it from there. Codespace is a sanctuary built by people who genuinely care about our futures, and for that I am very grateful.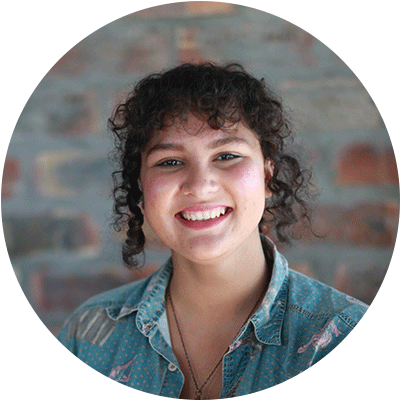 Aziza Brown
Learn the essential languages needed to create basic websites. Understand how to go online by demystifying the interaction between a developer, their coded files, servers, browsers and end-users. Give your site structure and meaning using HTML. Use CSS to display your site as a well-designed final product making use of images, fonts, colours and layout design. 
Our courses prepare you to gain industry approved certification from the following recognised institutions.
Read more in the FAQ.
Frequently Asked Questions
How long is the course?
The course is 1-2 weeks long online, depending on your available time. It takes about 10 hours to complete.
What is the course fee?
The cost for the course is R400.
What will I receive at the end of the course?
Upon successfully completing the full course and meeting the passing criteria you will receive a certificate. The assessment is based on the digital resume project.
What requirements are needed?
A computer and access to the internet. Give yourself about 5-10 hours/week to stay on track to complete the course in 2 weeks.
Will I get a job after I graduate?
The intro to web course does not include a job placement or internship, however, you will be well equipped to further your career in development and in the tech space.
Is CodeSpace accredited?
CodeSpace is an MICT SETA accredited institution.
What is the teaching format?
Intro to Web includes an introductory video call to get you started. Thereafter, all you need to work through the content on your own is included in an online learning portal that has videos, code snippets, code walkthroughs, quizzes, challenges and a project. Your project will be assessed you will be given feedback.
"Codespace gave me the tools to realize my potential and become more confident in what I have to offer. I wasn't just taught how to code, but how to believe that I CAN code, and take it from there. Codespace is a sanctuary built by people who genuinely care about our futures, and for that I am very grateful."
Aziza Brown